NCLEX Practice Questions to Make the Most of Your Study Time
Have you ever wondered what types of questions to expect on the NCLEX exam? If you have, you're not alone. Thousands of student nurses just like you often look for the answer to this same question.
Because the truth is it's not enough to understand the concepts. You have to be able to answer many different types of NCLEX exam questions while applying that knowledge. And that's exactly why we put together this informative guide to help you better prepare for NCLEX test questions.
We're going to go through some different types of NCLEX practice questions in order to give you an inside peek at what the real NCLEX exam will look like. But before we do that, let's begin by explaining what types of questions to expect on both the NCLEX-RN and the NCLEX-PN.
What Nursing Areas Are Covered in the NCLEX Questions?
The NCLEX exam encompasses all areas of nursing practice. If you've learned about it in your nursing program, it's fair game for the exam and for NCLEX practice questions. In addition to the areas of nursing practice, you'll also be expected to have knowledge of laboratory values, medications, fluids, and other important information for each specific area. 
The NCLEX truly is a culmination of your years in nursing school wrapped into one exam. And if you want to practice as a nurse, passing this exam is the golden ticket to getting those highly desired credentials after your name and becoming an entry-level nurse. But you're probably also wondering how all this content is distributed throughout the NCLEX exam so that you can study appropriately. 
NCLEX-RN and NCLEX-PN Exam Content Breakdown
Both the NCLEX-RN exam and the NCLEX-PN exam have a similar exam content breakdown according to a few client needs categories and subcategories. When doing NCLEX practice questions in preparation for the NCLEX exam, be aware of the content you can expect. 
The breakdown with percentages of items on the NCLEX exam is as follows according to the National Council of State Boards of Nursing (NCSBN) test plans:
Safe and Effective Care Environment

Coordinated Care 18-24% (NLCEX-PN) and Management of Care 17-23% (NCLEX-RN) 
Safety and Infection Control 10-16% (NCLEX-PN) and 9-15% (NCLEX-RN)

Health Promotion and Maintenance: 6-12% 
Psychosocial Integrity: 9-15% (NCLEX-PN) and 6-12% (NCLEX-RN)
Physiological Integrity

Basic Care and Comfort 7-13% (NCLEX-PN) and 6-12% (NCLEX-RN) 
Pharmacological Therapies 10-16% (NCLEX-PN) and 12-18% (NCLEX-RN including parenteral therapies)
Reduction of Risk Potential 9-15%
Physiological Adaptation 7-13% (NCLEX-PN) and 11-17% (NCLEX-RN)
So as you can see, the exam content for both NCLEX exams is very similar with a few variations due to the differences between registered nurses and licensed practical nurses. Incorporating NCLEX practice questions into your test prep will prepare you for the different client categories you're expected to know.
The Types of Questions on the NCLEX Exam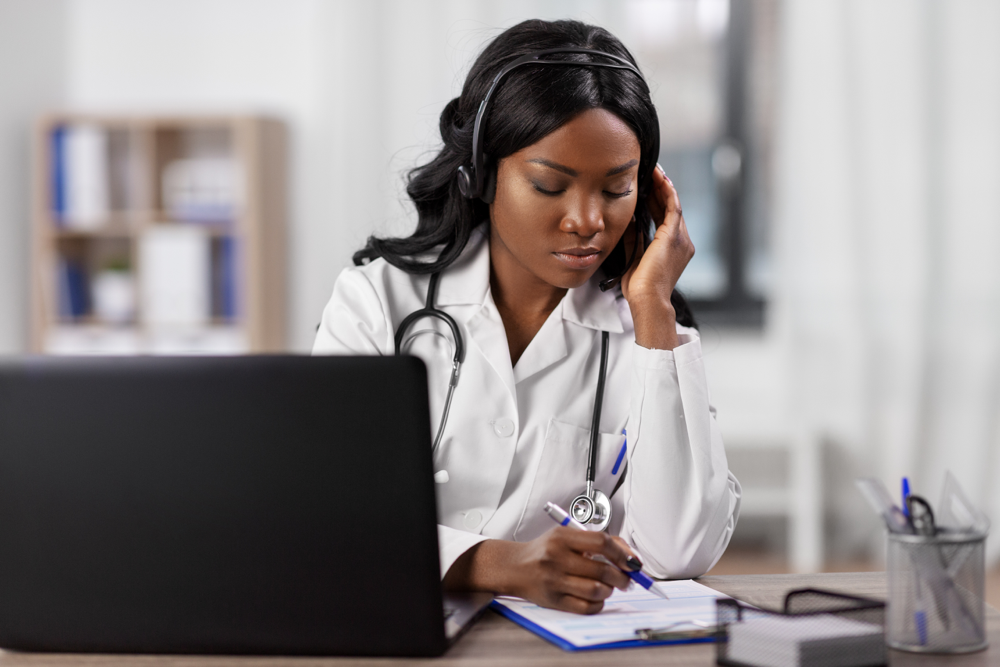 You're likely well aware of the standard multiple-choice question. It's a very common exam format that you'll also see on the NCLEX exam and there are a few tips to answering these correctly. But there are also other formats of questions on the exam you should be aware of and prepare for with NCLEX practice questions. 
The other types of questions on the NCLEX exam include:
Multiple response — more than one answer may be correct
Hot spot — identify an area on a visual
Fill in the blank — find number or calculation
Chart/exhibit — use what you see to answer 
Ordered response — put in order or rank
Audio — use what you hear to answer
Graphic — graphic answer choices instead of text
Now that you're well aware of the types of questions and content to expect on the NCLEX exam, let's dig into some NCLEX practice questions. This helps you see some examples of what you should be prepared for so there are no surprises on test day.
NCLEX Practice Test Questions to Enhance Your NCLEX Prep 
We're going to show you some examples of the types of questions you can expect on the NCLEX exam. These NCLEX practice questions vary in type and topic so that you can see a wide range of differences. Also, the correct answer with answer rationales is included with each question.
Multiple Response
A 32-year-old woman at 39 weeks gestation enters the labor and delivery unit reporting contractions every 5 minutes. After you place her on the monitor you see a fetal heart rate of 80 beats per minute. A second nurse has checked the patient's cervix and found the patient is 4 centimeters dilated but feels a prolapsed cord. What things should you do next for this patient with a prolapsed cord?
Push the cord back into the vagina
Keep a gloved hand inside the vagina to relieve head pressure on the cord
Prepare for imminent vaginal delivery
Prepare for cesarean section
Put the patient in the knee-chest position
Place the patient on her left side until delivery
Answer: B, D, and E. A corded prolapse is an obstetrical emergency that requires an immediate delivery to increase the odds of saving the fetus. If a patient tells you she can see a cord or you feel the cord during a cervical exam, your number one priority is alleviating cord pressure to keep blood flowing to the fetus and prepare for an emergency cesarean section. You do this by keeping your patient in a knee-chest position and keeping a sterile gloved finger inside the vagina to lift the baby's head and prevent cord compression. In some cases when vaginal delivery is imminent, the quickest delivery route may be vaginal. But in either case, notify the doctor immediately if a prolapsed cord is suspected, seen, or felt.
Ordered Response
You're caring for a patient who needs his PICC (peripherally inserted central catheter) dressing changed. In what order would you complete the following steps to properly change the dressing?
Remove the old dressing
Place a new dressing over PICC site
Put on a face mask and sterile gloves
Clean the area around the catheter site
Clean the catheter site
Wash hands and put on a new set of sterile gloves
Answer: C, A, F, E, D, then B. Always wash your hands, apply a face mask, and apply a new set of sterile gloves before touching a patient's PICC line. Then you remove the old dressing and remove gloves to rewash your hands. Next, follow your institution's policy for cleaning the PICC line starting at the catheter site, then cleaning around the site. And finally, apply a new dressing to the PICC site.
Fill in the Blank
You're caring for a congestive heart failure patient who has an order for furosemide 30 mg IV push. Your unit's medication dispensing system has furosemide 20 mg/2 ml. How will you give the patient the correct dose? 
Answer: To give the patient 30 mg of furosemide you will give 3 ml IV push.
Multiple Choice
You are providing nursing care for a patient with a diagnosis of systemic lupus erythematosus. Which of the following laboratory values supports this diagnosis?
Thrombocytopenia and leukopenia
Thrombocytosis 
Elevated sedimentation rate
Elevated BUN and creatinine
Answer: A — Thrombocytopenia and leukopenia are indicative of systemic lupus erythematosus, while the other laboratory values aren't.
NCLEX Practice Questions Make the Most of Your Study Time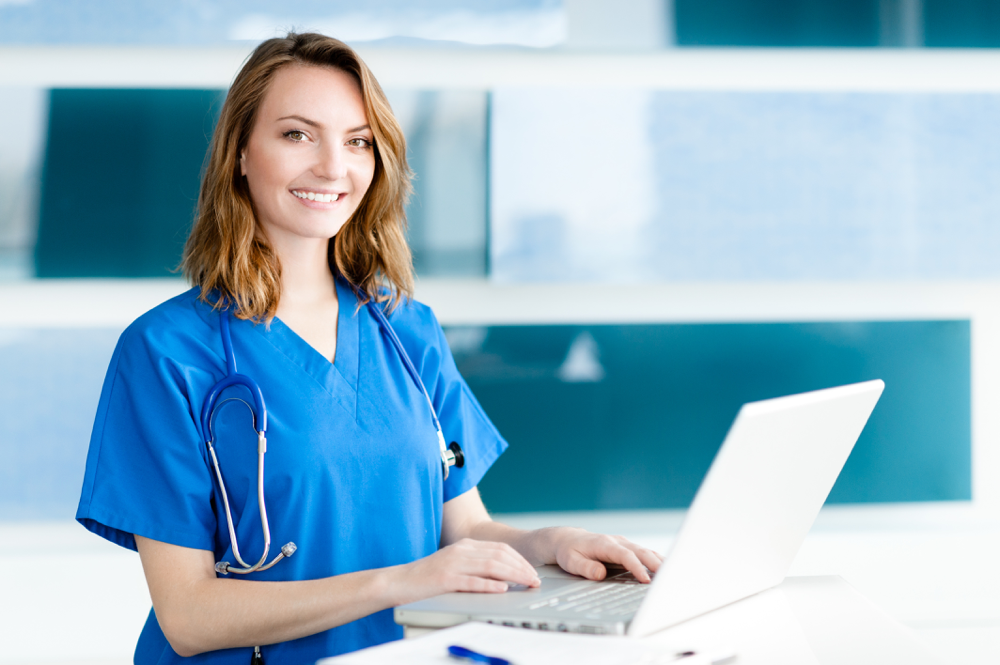 As you wrap up the final years or months of nursing school, don't forget to do NCLEX practice questions as often as you can. They're one of the absolute best tools to have in your arsenal for studying efficiently and effectively. And this is because they don't waste your time. With NCLEX practice questions, you get to practice applying your knowledge to practice exams and get comfortable with the way NCLEX exams are set up. 
At the Daily NCLEX Challenge, we want to help you pass the NCLEX exam without burning yourself out. Register today to get your first NCLEX challenge. You'll keep getting a new question each day to keep you on your toes and enhance your critical thinking skills. 
And if that isn't enough, we also have a premium version of our popular challenge. Here you get to compete against your friends to move up the leaderboard, have the chance to win prizes, and receive detailed answer rationales to help you become an even better test taker. 
Join us today to make the most of your NCLEX study time.