Free NCLEX Questions to Conquer Test Day [2020]
Have you heard that doing NCLEX practice questions each day is one of the best ways to prepare for test day? 
As a nursing student, you dream of the day you graduate from school because it means you get to do all of the fun, first-time things like choosing where you want to work and applying to different positions. The only thing standing in your way is the NCLEX exam. With consistent, daily practice using free NCLEX questions, you'll be on your way to passing the NCLEX in no time.
Let this article be your guide to understanding the NCLEX test format, the types of questions you'll see, and even some daily question tips. Free NCLEX questions will get you prepared and confident to tackle test time so you can ace the big exam.
NCLEX Exam Format
The NCLEX exam format is likely to be unlike other tests you've taken in the past. Its unique design is one of the reasons it's so challenging and often intimidating to new grads. The NCLEX-RN and the NCLEX-PN both have the same test format with a few areas that make them slightly different.
NCLEX Computerized Adaptive Testing (CAT)
CAT makes the exam process more efficient by tailoring questions to your ability. This leads to faster, fairer, and more accurate results. Everyone starts the exam at what's called the passing standard line. Questions below the passing standing line are less difficult than the passing standard. Questions above it are more difficult than the passing standard. Throughout your exam, the system is constantly reassessing your ability based on how you answer each question.
The National Council of State Boards of Nursing (NCSBN) states that once you've reached a competence level significantly higher than the passing standard and completed the minimum number of questions, you pass the exam. NCLEX-RN candidates answer a minimum of 75 questions and a maximum of 265. NCLEX-PN candidates answer at least 85 questions with a maximum of 205. 
You cannot skip questions to come back to them later. You must move in order and answer the best you can. Taking practice NCLEX exams is key to mastering this task. During the exam, you're given two short breaks that you may skip if you'd like. It's important to use your time wisely so that you can answer in a timely and efficient manner. Answering daily free NCLEX questions helps in this area.
NCLEX Test Time
Most candidates finish the NCLEX exam in about two hours. The maximum test time is six hours for the NCLEX-RN exam and five for the NCLEX-PN exam. 
NCLEX Test Questions
When you answer a question right, the computer assumes you'll likely answer the next few questions of the same difficulty correctly also. Because of this, it increases the difficulty of your next question. If you answer incorrectly, the next question will be slightly less difficult. This means everyone will get a few questions wrong because the computer is designed to increase in difficulty until you answer incorrectly.
In order to get better and more used to answering NCLEX style questions, put your energy into answering practice questions each day. Daily free NCLEX questions are one of the best ways to get ready for test day.
NCLEX Test Categories
There are four primary test categories on the NCLEX and six subcategories.
Safe and effective care environment
Management of care — 17-23% of the NCLEX
Safety and infection control — 9-15% of the NCLEX
Health promotion and maintenance — 6-12% of the NCLEX
Psychosocial integrity — 6-12% of the NCLEX
Physiological integrity
Basic care and comfort — 6-12% of the NCLEX
Pharmacological and parenteral therapies (PN exam doesn't include parenteral therapies) — 12-18% of the NCLEX
Reduction of risk potential — 9-15% of the NCLEX
Physiological adaptation — 11-17% of the NCLEX
NCLEX 95% Confidence Rule
You must achieve a 95% confidence interval to pass the exam. The test stops at the minimum number of questions if you're either doing very well or very poorly. To summarize, the better you do, the fewer questions you'll have to answer. But you can still pass at the maximum number of questions if you've met the passing standard. 
You won't receive a point score at the end. If you pass, you will only be told you passed. If you fail, you'll receive a report detailing how you performed on each section of the exam. 
NCLEX Run Out of Time Rule 
This is when you run out of time before getting to the maximum number of questions. The 95% confidence rule cannot be used when you don't finish in time. Therefore, if you haven't answered the minimum number of questions, you fail. Once you've answered the minimum number of questions, your last 60 questions or estimates of your ability are reviewed. The dynamic system is constantly reassessing your abilities or knowledge and for this reason, these questions are often referred to as "ability estimates."
You'll pass if the last 60 estimates of your ability were above the passing standard and you'll fail if they were below the passing standard. However, this doesn't mean you have answered all of those 60 correctly. As the computer gives you questions it's constantly reassessing what question to give you next based on how you answer.
NCLEX Maximum Length Exam Rule
This rule is used if you've answered the maximum amount of questions, but are very close to the passing standard. When this happens, you pass or fail based on your final ability estimate. You'll be happy you regularly answered free NCLEX questions as a form of test prep if you get to this point of testing for five or six hours straight.
What Types of Questions to Expect on the NCLEX Exam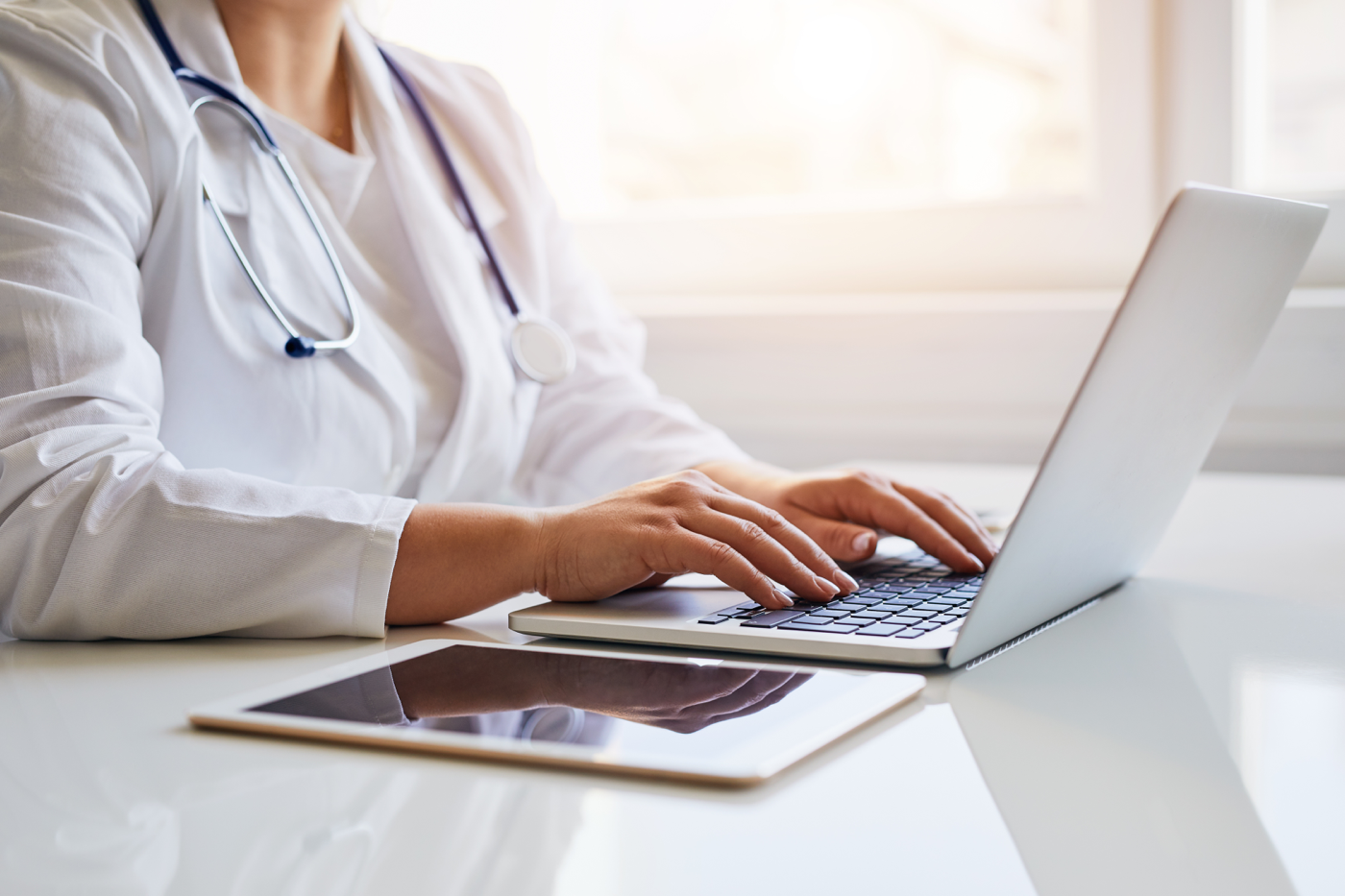 There are a few different types of questions included in the NCLEX that you should make yourself very familiar with. The varying types of questions are designed to make you think like a nurse. Practice answering these types of NCLEX-style questions frequently prior to your exam to build your critical thinking skills. Also, know that there are many tricks and tips for answering and dissecting these types of questions.
The types of questions you can expect to see include:
Fill in the blank — These are often used for calculations where you must type your answer in.
Multiple response — More than one correct answer must be selected. 
Multiple choice — You're likely very familiar with these, where you choose the correct or best answer.
Hot spot — Identify a specific area on a graph or photo.
Audio — Listen to an audio file before answering.
Graphic — Choose the correct graphic to answer.
Order response — Prioritize options accordingly.
Chart or exhibit — Read to find the information you need to answer.
Free NCLEX Question Examples From Practice Tests
Here are a few free NCLEX questions that will show you the type of questions you might have, including rationales.
Example of a multiple-choice question: A patient arrives at the clinic who has a diagnosis of congestive heart failure. Which of the following is not a symptom of congestive heart failure?
Shortness of breath
Slow heart rate
Cough that doesn't go away
Weakness
Answer: If you said B, you're correct. Congestive heart failure is characterized by tachycardia, not bradycardia.
Example of an audio question: You are a nurse performing an initial assessment on a 36-year old male with an abnormal respiratory assessment. During your assessment, you hear the following abnormal breath sounds. How should you describe your findings in your charting?
Dyspnoea
Bradypnoea
Tachypnoea
Cheyne-Stokes respirations
After carefully listening to each breath sound, you choose which sound best describes what you heard.
Example of a graphic question: A nurse is caring for a woman in the first stage of labor. The fetal heart tracing begins to show a prolonged, late deceleration. Which position should you place the woman in?
Photo
Photo
Photo
Photo
Here you'll choose which picture shows the correct position.
Example of a multiple response question: A nurse is monitoring a woman with pregnancy-induced hypertension who is at risk for preeclampsia. The nurse checks her for which specific signs of preeclampsia (select all that apply)?
Facial edema
Increased respirations
Elevated blood pressure
Negative urine protein
Elevated liver enzymes
Answer: The correct answer is A, C, and E. Increased respirations and negative urine protein aren't a sign of preeclampsia. Excess protein in the urine is consistent with preeclampsia.
Tips on How to Answer Daily Free NCLEX Questions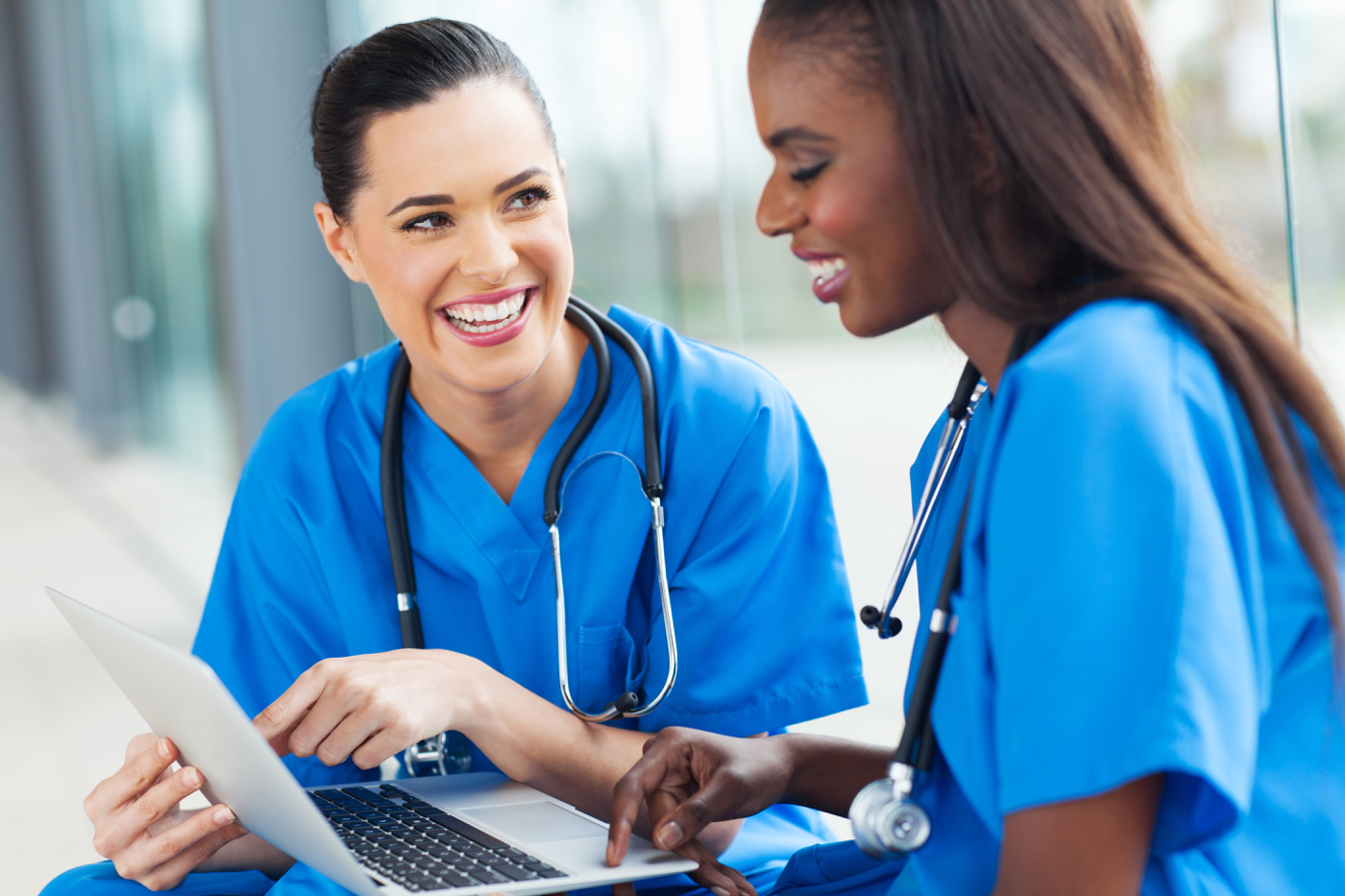 As you can see, there's a wide variety of question types on the NCLEX. That's why it's so important you prepare ahead of time with practice tests. Here are a few tips to help you build long-term retention when you do daily free NCLEX questions:
Begin daily questions at least four months before the exam, while you're still in nursing school.
Read carefully before answering to find the correct answer.
Use flashcards, test plans, and study guides to help you complete your NCLEX review test prep.
Take notes and review practice questions you get wrong to understand the rationale behind them and enhance your understanding.
Eliminate incorrect answers immediately.
Are You a Nursing Student Looking for Free NCLEX Questions?
If so, you're in luck! Head over to the Daily NCLEX Challenge where thousands of nursing students just like you are getting free NCLEX questions emailed directly to them daily. If you get the coveted first place spot on our leaderboard you'll win a monthly prize. And for those who enjoy a bit of recognition for your hard work, your name is showcased at the top. Hey, a humble brag never hurt anyone!
Studying for the NCLEX exam doesn't have to be a dull, boring experience. Spike some fun into your studying just like you'll spike your first bag of albumin. You've got this and we're here to help.