Our free service includes a daily NCLEX-style question delivered by email each day.
However, when you sign up today, you'll immediately get free access to all of our Premium features for seven days. After your trial, you can continue Premium for just $20/month. Here's what's included…
Easily check if you've answered a question correctly. Premium users can check their work in a single click and also see why that answer is correct with our detailed rationales. Studies show that this kind of immediate feedback is the single best way to strengthen your recall and create new memory networks in your brain.
Try free for 7 days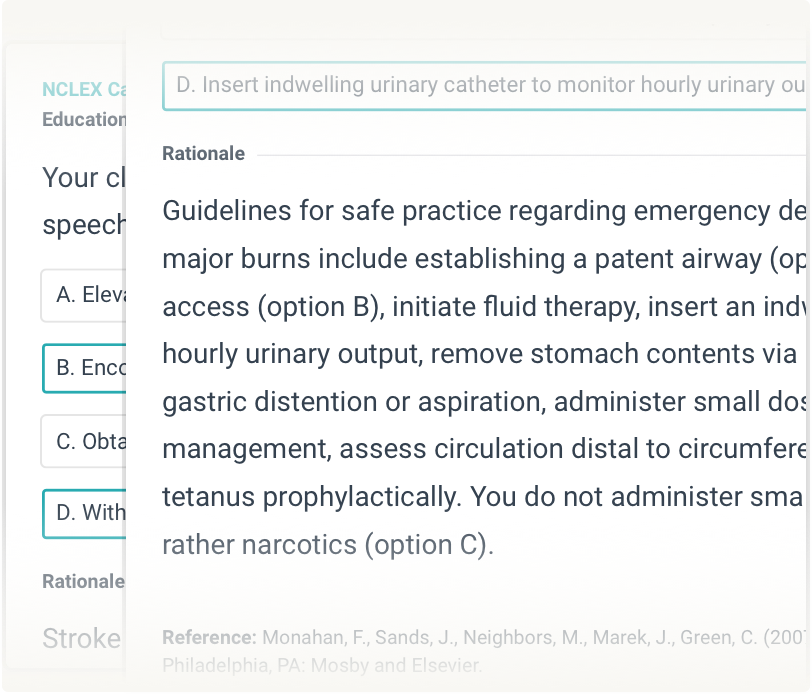 Studying with a friend? Get a little extra motivation to study by following each other in the app, tracking your progress together, and competing for each month's prize.
Try free for 7 days
As you answer questions, you'll earn points in our app. Every point you earn moves you up the leaderboard and at the end of the month, whoever sits at the top of the leaderboard will get a reward!
Try free for 7 days
Every question you receive from us is stored in your personal question bank. At any time, you can go back and revisit questions that gave you trouble. Each question is also tagged by category/topic, so it's easy to see what areas are most difficult for you.
Try free for 7 days