How Many Times Can You Take the NCLEX? Tips to Help You Pass
If you're getting ready to graduate from nursing school and the reality that you'll be taking the NCLEX is hitting you hard, listen up. So many nursing students have the same common question. How many times can you take the NCLEX before the state board of nursing slams the doors and tells you not to come back? Well …. not quite that literally, but you get the idea.
It's a question that hits hard because it's a dose of reality that you won't be able to take the NCLEX examination an infinite number of times. Plus, it hits that deep-seated fear of not passing.
But check this out: The number of times you can take the NCLEX might really surprise you. (Hint, it's more than you think.) 
Today we're going to cover not only how many times you can take the NCLEX, but also your individual state's guidelines and handy tips to get you over the finish line.
How Many Times Can You Take the NCLEX?
We're going to begin by talking about this topic in a general way. This is because the guidelines for how many times you can take the NCLEX vary from state to state. But don't worry, we'll touch more on this in a minute.
When retaking the NCLEX exam, the National Council of State Boards of Nursing (NCSBN) has the following rules in place for how many times you can take the NCLEX:
There is no maximum total number of times you can take the NCLEX overall
You must wait 45 days between the date of your last exam and the next
You're allowed eight attempts per year
Be aware that some locations only offer a limited amount of NCLEX exams at the designated testing centers per year. So while someone may be allowed eight attempts, that doesn't mean that many attempts will be able to be done. Therefore, how many times you can take the NCLEX or plan to be able to take it isn't the same for everyone. It's based on your state's guidelines and testing center availability.
How Many Times Can You Fail the NCLEX?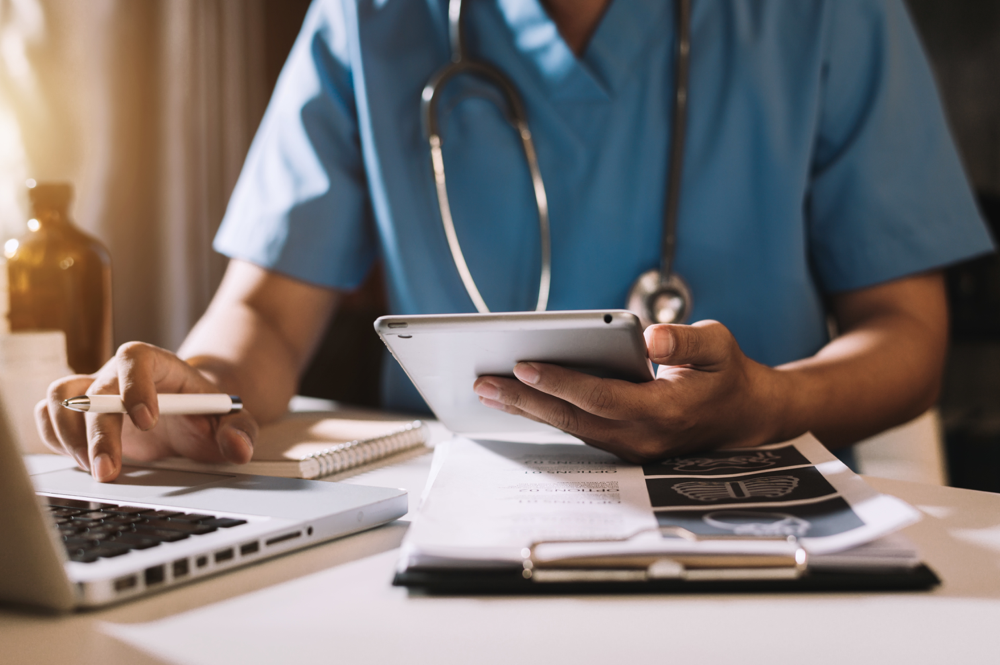 Generally speaking, there isn't a maximum amount of times you can fail the NCLEX. As stated earlier, some states' rules or limitations may be different than the guidelines provided by the NCSBN. In some locations, you must complete remediation before retaking the exam or only have up to three years after graduation to pass. 
Let's take a moment to chat about failing, shall we? Failing is a difficult word to think about because it's associated with shame, sadness, and unworthiness. This is why you'll probably be shocked to find out that …
Over 70,000 students fail the NCLEX each year . 
Can you believe that? If you're someone who needs to retest, you're not alone. In 2019, the average odds of first-time test takers failing the NCLEX-RN was 16.49%. For the NCLEX-PN it was 14.7%.
In addition, for repeat test-takers in 2019, the average odds of passing were 38.38% for NCLEX-RN candidates and 36.09% for NCLEX-PN candidates. As you can see, the pass rate for repeat testers drops significantly compared to first-timers. This is why it's crucially important to take this exam seriously and prepare yourself for the style of questions seen on the NCLEX.
If you find yourself needing to retake the NCLEX, the best thing you can do is to register for a new test date immediately. Test times fill up quickly and you want your knowledge to remain as fresh as possible. Also, you can use that time to sharpen and apply your understanding.
If you fail, don't give up. Study hard and give it another shot. There are many fantastic nurses who were underprepared for the NCLEX test format who have gone on to have impressive careers. Ask around and you might be surprised to find other students or practicing nurses who have been in your shoes.
What Are Your State's Nursing Board's Guidelines for How Many Times You Can Take the NCLEX?
Each state board of nursing will have slightly different rules for how many times you can take the NCLEX. For example, in Colorado, after you fail the first exam, you may retake the NCLEX up to three times within a three-year period from the date of the initial exam. 
This is different from Indiana where you must present before the boarding of nursing after three exam failures to show that you're taking the exam seriously. The board has to approve the fourth retake.
All in all, the guidelines can be wildly different from state to state. Take a moment to become familiar with the regulations below for how many times you can take the NCLEX in your state.
How to Find Your State's NCLEX Retake Guidelines
Click on your state from this link.
Next, scroll to the website section and click on "Visit member website."
Once on your state's board of nursing website, you can typically find the questions regarding retaking the NCLEX under the applicant, policies, or the FAQ section. This will vary from site to site as each is set up a bit differently. 
If you're having a hard time finding what you need, contact your state board of nursing directly and ask. Some sites are more user friendly than others and calling to ask is never a problem.
Tips to Pass the NCLEX the First Time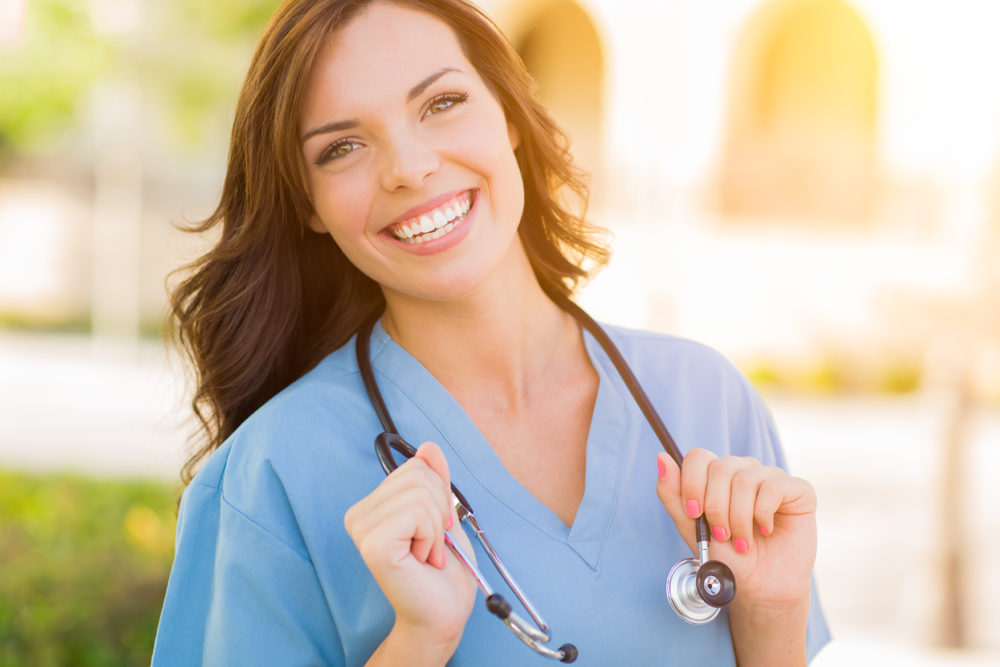 When you're thinking about how many times you can take the NCLEX, you certainly would rather not have to retake the exam altogether. Retakes mean more than just added study time and stress. Retests can cause a financial burden as each retake is $200 plus additional fees that vary by state and for Canadian residents.
In order to avoid these things, focus your attention on studying and preparing thoroughly so that you can pass the NCLEX the first time and get to licensure. Here are some tips to help you pass the first time in a focused and thought-out manner:
Join a study group to learn from each other and hold yourself accountable.
Build a support system by reaching out to a trusted friend to talk about your preparation. 
Take the test ASAP after graduation. Those who wait to test are less likely to pass compared to those who test soon after graduation.
Prepare a study plan and schedule. This helps you stay on track and not lose focus.
Believe in yourself! If you believe you'll fail, you probably will. You need to have confidence and believe you'll pass. Envision yourself passing and working your dream job. 
Here's the thing, nursing school exams test your knowledge base. The NCLEX exam tests how you can apply and interpret with that knowledge. This one-step-further testing approach forces you to work on developing your critical thinking skills and isn't there just to test your nursing education. 
So when it comes to how many times you can take the NCLEX, begin developing your skills while you're in your nursing program. You're not prepping only to pass the NCLEX but to also be successful in making quick nursing judgments in fast-paced clinical environments.
Mindset Shift: How to Pass the NCLEX the First Time vs. How Many Times You Can Take the NCLEX
You came to this article to find out how many times you can take the NCLEX, but we at the Daily NCLEX Challenge want you to focus on the present. It's awesome to want to know exactly what you're getting into, but try to shift your focus to studying and preparing months ahead of the big exam. This way you'll have greater odds of passing the first time. After all, you're much more likely to pass the first time than fail. 
If you're on the search for an effective NCLEX study tool, you've come to the right place. Daily NCLEX Challenge can send a free daily NCLEX question right to your email inbox to help you prepare. All you have to do is sign up. In addition, we also have a premium version for just $5/month. This version offers answer rationale, references, and educational objectives for each question.
Swap your worries about "how many times can you take the NCLEX?" with the realization that it's never too soon to start practicing NCLEX questions. Sign up today to get started.