What Is the NCLEX Pass Rate? [2020 Edition]
Have you ever wondered what the actual NCLEX pass rate is? Many nursing students just like you have frantically searched for this same phrase. 
That's because when you're wrapping up your last couple of years of nursing school, there's almost a sense of dread knowing what awaits you when you're done. The NCLEX feels like the biggest exam of your life (and likely is up until this point) so of course, worrying about the NCLEX pass rate is only natural.
The good news is it's much more likely you'll pass the NCLEX the first time than fail. The odds are in your favor. We're going to break it all down so you can see the exact NCLEX pass rate for your specific nursing program. But first, let's begin by looking at how the NCLEX is designed so that you know what you're getting into.
How the NCLEX Is Set Up
Before diving into the statistics regarding the NCLEX pass rate, here's a brief overview of how the NCLEX is laid out. This helps you know what to expect on exam day. 
For starters, the NCLEX uses computerized adaptive testing (CAT) format. CAT is a comprehensive way of determining your ability level. For example, if you're consistently getting questions correct, your next questions will be more difficult. If you've got questions incorrect, your test questions won't increase in difficulty. In addition, all testees begin at the pass line. You must consistently rise and stay above the pass line to pass the exam.
Because of this testing format, no score is given at the end. You either pass or you fail. In addition to the CAT format, there are a few other things to keep in mind in regards to how the NCLEX works:
The test closes out at 75 questions or when you've shown 95% competency. 
You'll receive up to 265 questions (NCLEX-RN) or 205 questions (NCLEX-PN) total. Only a small percentage of people receive the maximum amount of questions. 
If you haven't proved competency by 75 questions, additional questions are given until you do.
The test is updated every three years to ensure it's in line with the current standard of care.
You have six hours to complete the NCLEX-RN and five for the NCLEX-PN. So be aware there's a time constraint so you can pace yourself for each question.
NCLEX Pass Rate for First-Time Test Takers
The statistics on the NCLEX pass rate for first-time test takers vary a bit by what nursing program you're enrolled in. It's important to note that the NCLEX pass rate goes down by over 44% for NCLEX-RN repeat test takers and by over 48% for NCLEX-PN repeat test-takers according to the National Council of State Boards of Nursing (NCSBN). Yikes! For this reason, it's incredibly important you spend ample time preparing for your NCLEX exam so you don't have to take it again. 
Here are some United States national averages for the NCLEX pass rate to take into account when preparing for nurse licensure.
NCLEX-RN Pass Rates for First-Timer Test Takers by Program
Associate degree — 86.53% 
Diploma — 87.40% 
Baccalaureatedegree — 92.83% 
Total first-time pass rate — 89.61%
Annual total for 2019 academic year
Associate degree — 85.17%
Diploma — 87.89%
Baccalaureate degree — 91.22%
Total first-time pass rate — 88.18%
NCLEX-PN Pass Rates for First-Time Test Takers
Annual total for 2019 academic year
As you can see, it's much more likely you'll pass than fail, especially with the right preparation. Beginning to study early and often gets you far when it comes to acing the NCLEX and increasing your own NCLEX pass rate.
What's the NCLEX Pass Rate for Your Nursing Program?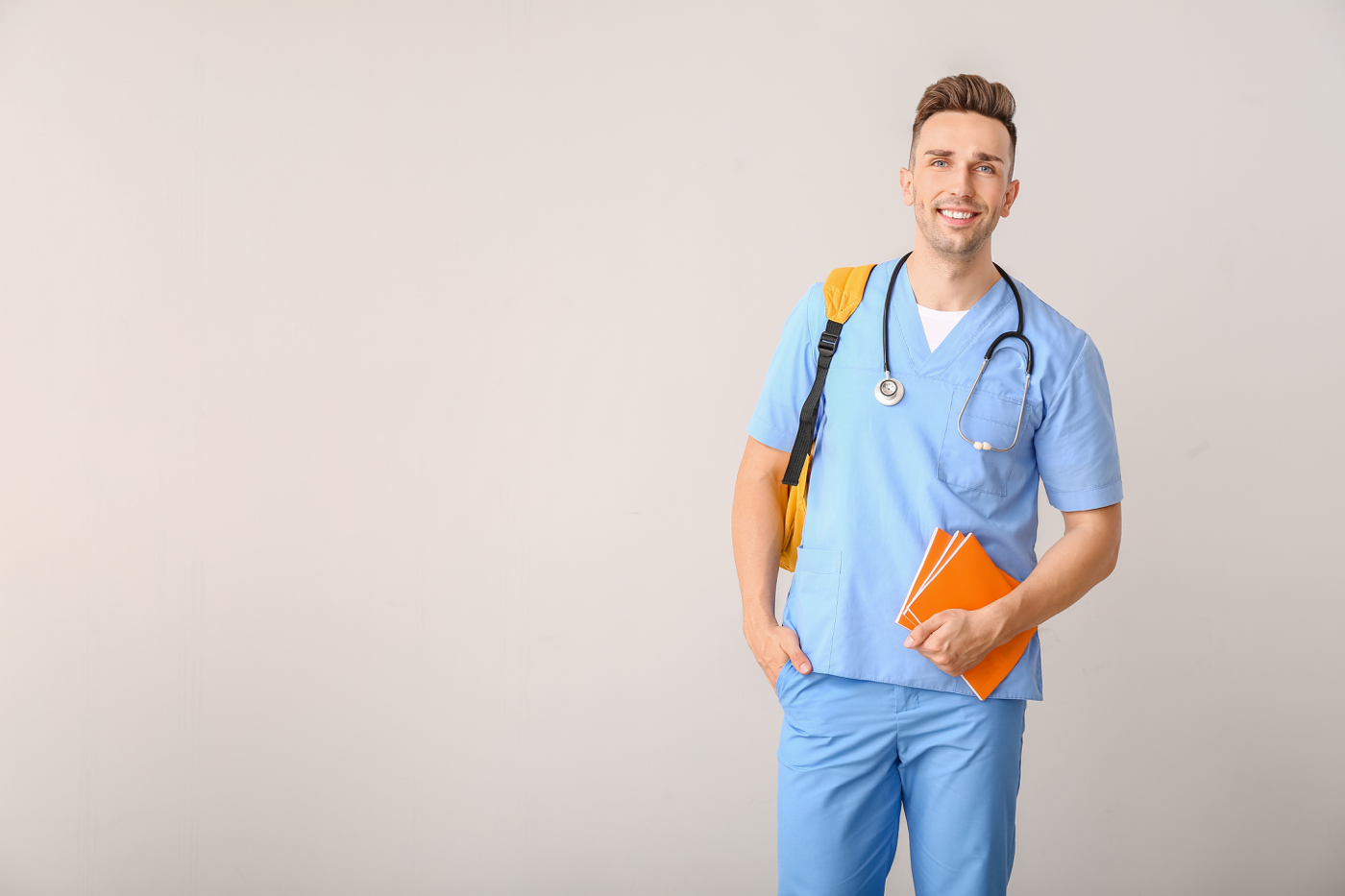 Don't forget that while the above pass rates provide a great overview, the NCLEX pass rate varies from school to school and state to state. Ideally, you'd ask what your school's NCLEX pass rate is when applying, but if you're already there, make sure you ask now. This helps you see how your school is doing in comparison to other schools and locations. Plus, it helps you have a good idea of what to expect from your nursing program.
Here are a few different nursing education programs' NCLEX pass rates:
Central Oregon Community College — 97.78% for ADN program
Concordia University, Portland — 91.67% for BSN program
Texas A&M University — 83.79% for BSN program
University of Alaska, Anchorage — 86.7% for ADN program
University of Nebraska Medical Center — 92.36% for BSN program
Wayne Community College, North Carolina — 94% for LPN program
Wytheville Community College, Virginia — 77.14% for ADN program
As you can see, the NCLEX pass rate for licensure is not the same across the board. Even individual state scores have big differences. In Mississippi, the average NCLEX pass rate is 85.9% for a BSN while Nebraska's NCLEX pass rate is 96.3% for the same degree. 
While these pass rates are really interesting, they're in no way the only determining factor in whether you pass the NCLEX or not. Passing the NCLEX takes more than a great school. It takes grit, determination, and skill. And if you've made it this far, it's likely you already have what it takes.
Other NCLEX Licensure Exam Factors to Know About 
There are a few other factors to consider when preparing for taking the NCLEX exam that affect your NCLEX pass rate. A few of these include:
Average test length — 115 questions
Average test time — 2 hours, 11 minutes
Percent of examinees taking the minimum number of items — 55%
Percent of examinees taking the maximum number of items — 16.1%
Percent of examinees taking the maximum amount of time — 1.4%
Most nursing graduates won't end up answering the maximum amount of questions or take the maximum amount of time. So while it can be intimidating to imagine sitting in a test room for six hours answering 265 questions, it's very likely this won't happen to you. With that being said, that doesn't mean it won't. 
When you go into the NCLEX examination knowing what to expect, you can work on pacing yourself. So while it isn't common to take all exam questions, it's best to go into the exam preparing for this outcome because of the time constraint on the test. To break it down, if you had to answer all exam questions in the allotted time you'd have 1.36 minutes per question for the NCLEX-RN and 1.46 minutes per question for the NCLEX-PN. 
Preparing for all testing session possibilities with regular practice helps you answer accurately — getting your personal NCLEX pass rate to 100%.
Study Smarter, Not Harder
Here are a few practical pointers for taking the NCLEX in a way that helps you answer quickly and efficiently. Use these tips to feel empowered and confident on test day:
Pick an optimal test date, time, and location. Don't settle for a time that doesn't work for you.
Don't wait to test! Evidence proves you must test as soon as possible after graduation to ensure a secure an ideal NCLEX pass rate.
Study a little each day — don't cram.
Remember airway, breathing, and circulation (ABCs), utilize the nursing process, and visualize Maslow's hierarchy of needs.
Pick the best answer, as a few answers may be correct. Focus on choosing the one that's the most correct.
Always assess the patient and situation first. Never leave your patient and call the doctor before assessing.
Systematically eliminate known incorrect answers then choose the best of what's left.
Draw from your knowledge and intuition even if you're unsure. If you're unsure of a question, choose the answer that's most logical or feels correct. You often know more than you realize.
Use deductive reasoning when looking for the correct answer. You'll do this by learning specific facts through generalization. For example, all men having a heart attack have tightness in the chest, fatigue, lightheadedness, and anxiety. (Based on research) Mr. Jones, a 67-year-old male, is admitted to the Emergency Department with a diagnosis of a heart attack. (Verified clinically) Conclusion: The nurse can expect Mr. Jones to have tightness in the chest, fatigue, lightheadedness, and anxiety.
Identify keywords, odd answers, and opposite answers to eliminate the wrong choices. Keywords and odd answers often indicate they may be the correct answer because they stand out. Also, if two answers are opposite it's likely that one of them is correct.
Use NCLEX Pass Rates to Make the Most of Your Exam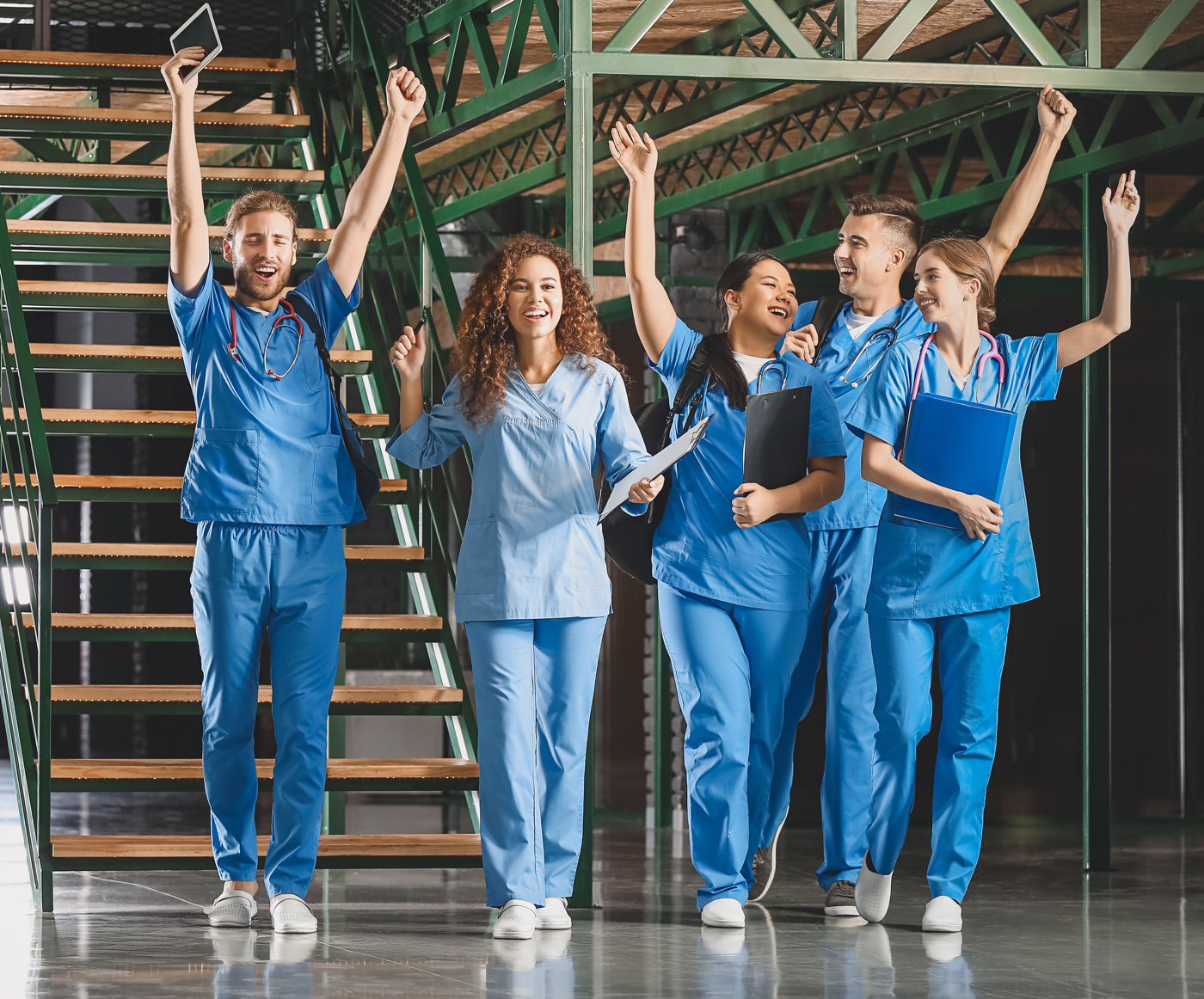 The outcome of your licensure examination is ultimately in your hands. This is fantastic because it means you have so much control over your future. 
And speaking of it being in your hands, one of the absolute best ways to prepare for the NCLEX is to take practice questions. Daily NCLEX Challenge is a completely free tool that sends you one NCLEX question per day via email. If you choose to invest in the premium version, you'll get access to answer rationales, your question bank of previous challenges, and even get to follow friends. But we didn't stop there, the premium version also allows you to compete for awesome nursing-related prizes by earning achievements each time you answer your daily question. 
Daily NCLEX Challenge was designed as a resource to save you time, frustration, and help you feel confident in taking on the big exam. This computerized testing preps your brain for the big day and helps you develop good study habits. The truth is, taking your NCLEX exam prep seriously separates you from the nurse you're meant to be.
Having to retake the NCLEX doesn't have to happen to you. Your future is in your hands. You can do it!